Introducing the new Team Fly Halo Edition Parajet Volution,  custom colors and graphics available only to customers of Fly Halo.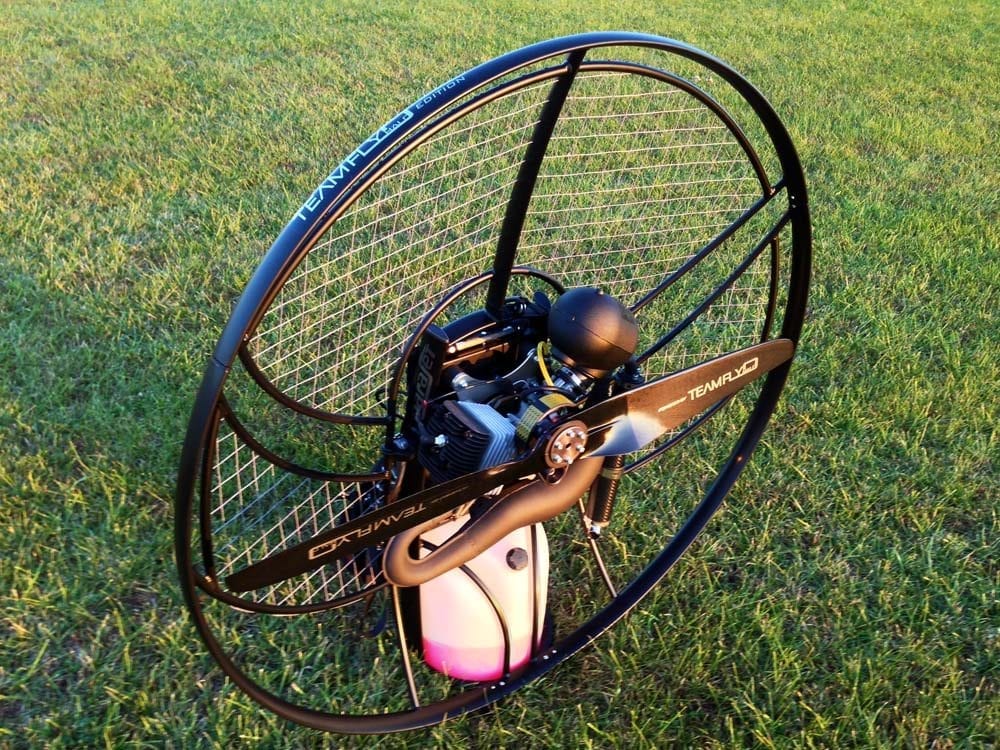 Earlier this year we set out to add our touches to an already great product, the Parajet Volution.  We worked with the PJ factory in the UK to come up with our own color and graphics scheme for our customers.
What makes up the Team Fly Halo Edition Volution?
– Matte Black Finish
– Gunmetal Swing Arms
– Gunmetal PJ Throttle
– Gray Cage Netting
-Team Fly Halo Edition logo
-Powered By Fly Halo Helix Prop
Our edition is available with the paramotor engine of your choice.  The Vittorazi Moster is outfitted on the unit pictured above.
There are no additional costs passed onto customers for this special edition unit.