In a strange turn of events, we've thrown together an impromptu class for a small group of folks who needed specific dates – July 13th -22nd.  We've taken inventory, and think we can accommodate one or two extra students.  So if the summer of 2015 is the summer for you to learn paramotoring, and if you are one of those strange people who can take ten days off on a week's notice, and if you think you would fit into our team; shoot us an email or give us a call right away!
The Fly Halo experience is a different one altogether.  We come together for these clinics spending hours and hours practicing day after day for a reason – you learn quick, and you learn thoroughly.  Other schools might be a better pace for some, working on your skills and ratings on weekends until you've accumulated enough time to be on your own.  But with Team Fly Halo you come together in a group setting and fully immerse yourself in paramotoring for ten days, which we've found to be the best way to get next-level skills and keep them.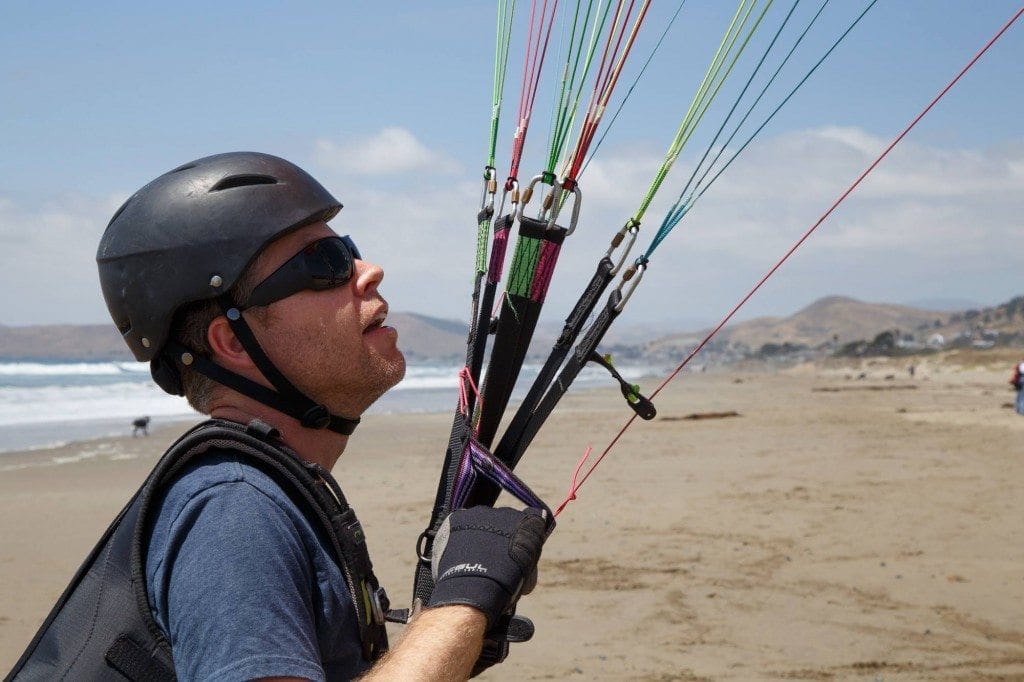 Our ground school covers looking into your specific flying area and educating you on all the possible nuances, and gives you a comprehensive approach to starting out your flying career.  Our students follow-up by staying in touch after initial training, working on their advanced ratings, and getting mentorship through constant communication with their instructors and other team members in their area.  Fly Halo students have an excellent success rate, as we feel they are more well-rounded by the time they become fully-fledged pilots.
If all that makes sense to you, have a look at the highlight reel of our "antics" in the last class – this experience is unforgettable and an absolute blast.  If you can't make this class – don't feel bad, it would be weird if you could on such short notice.  Get in touch with us to find out when the next class will be, tell us a bit about yourself, and start planning or an unforgettable experience followed by a life-changing new sport!