If you've been thinking about jumping into this sport with both feet, there's never a better time than right now! Get started off right this season with Team Fly Halo's proven method of paramotor training.
Starting May 1st, a new crew will begin ten intense days of training filled with tons of ground-handling, free-flying experience, guided solo flights, aerodynamics, emergency training, flight fundamentals, meteorology, flight regulations, and many other subjects.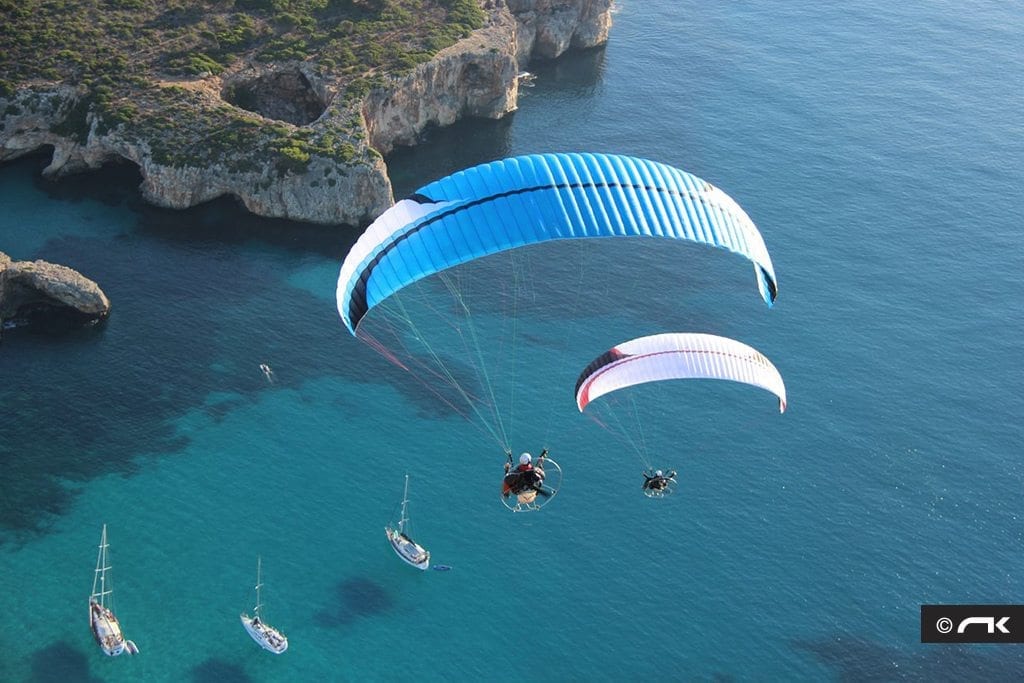 Of course, one of the unique things about our training is the group environment which fosters stronger retention of skills and knowledge learned by repetition. We've found that this "full immersion" path of learning consistently turns out safer and more skilled pilots than the alternative.  At the end of training, you're armed with the skills to deal with anything the flying environment can throw at you – with a thorough understanding of your capabilities.
We analyze each student's flying environment as part of training in order to arm these new pilots with their own plan for progression.  That means you go home with a clear plan and goals to work toward to further your skills and keep progressing through the "ranks."  As a Team Fly Halo member in good standing, you have the option to attend future initial training courses again and again – so you can always come back and brush up on skills or work on new ratings.
So if you're thinking that 2015 is the year you're going to start paramotoring, start it off right by getting the most thorough training there is!