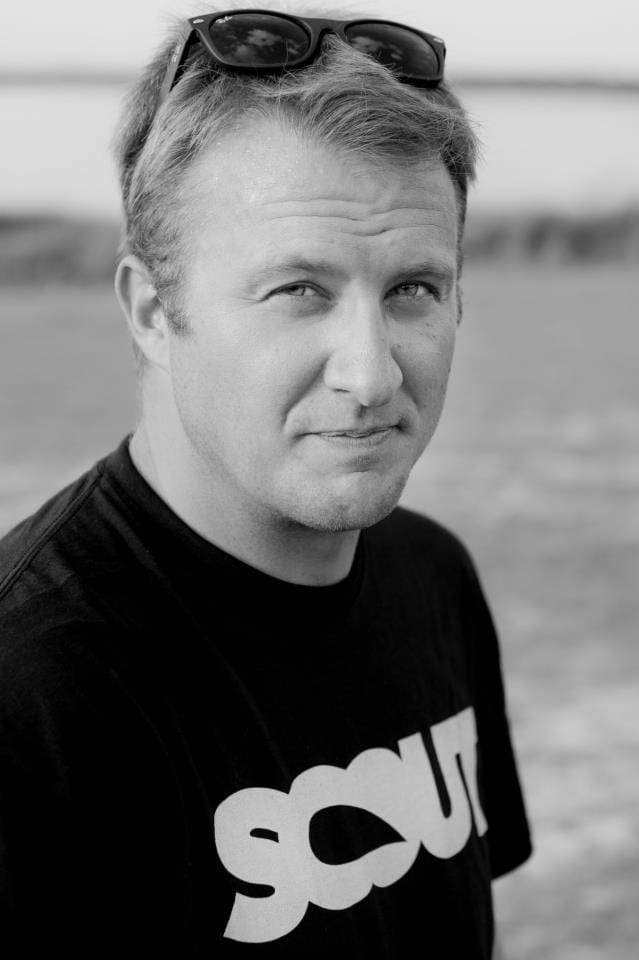 By Shane Denherder
Just over three months after the passing of our dear friend Jeff Toll, we celebrate his life on what would have been his 27th birthday, December 29th 2014.
We share today, a short edit of the footage taken from Jeff and Shane's last flight together on September 3rd, 2014.
Shane writes:
I want to share with the flying world, paramotor pilot Jeff Toll soaking up the last rays of sunshine at the end of an epic two-week flying trip he and I had this past summer.
As some of you know, Jeff was killed in a flying accident, less than two weeks later on September 16th of this year.  Today I share the memory of my last flight with one of my best friends.
Jeff and I were equally stoked to do this flight – as I had a new camera that I was going to test out some hand-shooting with, and he was getting to finally see a flying area in Utah that he had seen in so many videos, yet never gotten to fly himself.
As we rushed through the evening shadow to the summit of the 8500ft mountain; it was a constant struggle to keep up with Jeff and adapt to the lighting changes.  
At about the point I got the camera dialed in, Jeff reached the summit and commenced to play around in the butter-smooth air during the last minutes of daylight.  Though I didn't get to play around myself, I much preferred to watch Jeff exhibit the freedom that we both enjoy from our sport, while demonstrating perfect freestyle flying form.
Alpenglow is a phenomena that occurs atop high mountain peaks during sunrise and sunsets.  Usually something appreciated from afar, Jeff and I were able to bask in the rosy glow of the setting sun while enjoying our favorite sport as close friends.
The flying world won't be the same without Jeff's kindness, knowledge, skill, and grace.  I'm glad I was able to capture such a rare opportunity of him enjoying our unique sport – on such a perfect evening.
We all know that this was just one of many significant flights is Jeff's fulfilling life as a PPG pilot.  We hope that by showing his spirit as a skilled, freestyle pilot – we can inspire others to live life as he lived it.  Exploring boundaries and breaking barriers, in search of ultimate adventure.
We are reminded as 2014 comes to a close, to cherish our loved ones and enjoy our sport responsibly – for a conservative mindset and thoughtful progression is our best chance to enjoy paramotoring for many years to come.