As an update to the tragic announcement last week about Team Fly Halo pilot Jeff Toll's passing, we wanted to let our friends know what's been happening. For those that didn't hear, Jeff was involved in a fatal paramotor accident on Tuesday, September 16th. The cause of the accident is still being investigated by our team as well as other industry experts.
Jeff's flying friends Keith, Micah, and Mike have dedicated his local flying spot in Chesapeake, VA as the "Jeff Toll Memorial Field." A memorial celebration of Jeff's life was held on Saturday the 20th with a large bonfire, food, and as all would expect – a huge turn out of family and friends.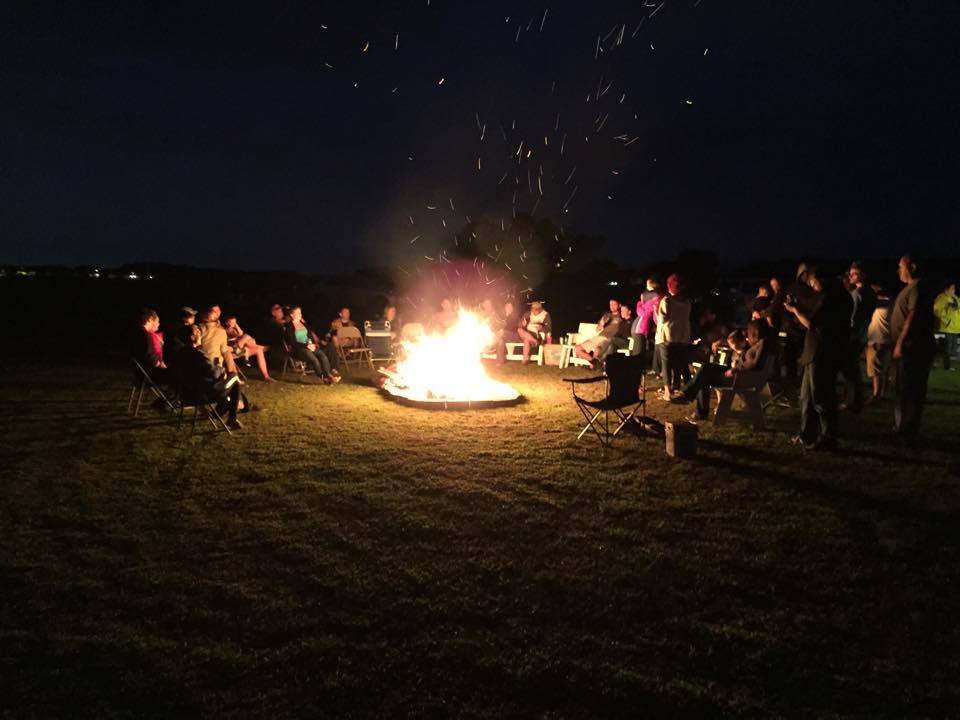 That night, everyone realized that Jeff's favorite place to fly was special, and that it needs to be preserved and shared. We want to thank his friends for commemorating him in such a big way. We are working with his friends and the landowner to make an annual fly-in happen, commemorating Jeff's life and his passion of flying in this special place.
Check out the Facebook "places" page for Jeff Toll Memorial Field. His flying friends, as well as the field's owner would love to see your support in keeping Jeff's memory alive – be sure to "like" their page and drop them a message saying thanks.
There was an overwhelming amount of community support in the Chesapeake, VA area for Jeff. We want to thank Liz Palka and WAVY News ch10 for their diligence in reporting Jeff's passing in a respectful and accurate way during their broadcast on Friday, the 19th.  Initial reports said that Jeff collided with a set of power lines, but after further investigation, State Police ruled out this as being the cause of the accident.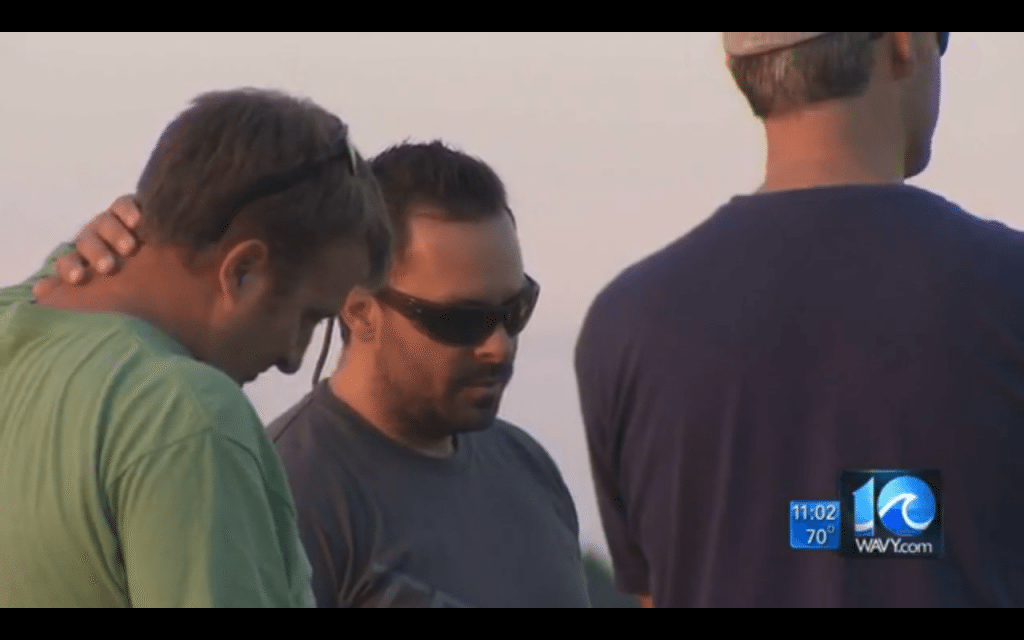 Jeff's official memorial service was on Tuesday, September 23rd. Again, an absolutely overwhelming amount of love and support from many family and friends. Five different speakers with touching remembrances celebrating different aspects of Jeff's life. All echoed the same message – that Jeff was a great man.
Ryan Southwell made a miraculous effort to deliver a video with Jeff's words explaining his love of paramotoring. The video, which concluded the ceremony, was filmed at the Black Rock Desert three weeks before his passing.
Team Fly Halo's "offices" are now officially re-opened as we begin to move forward and redefine our company without our dear friend. Jeff contributed in a huge way in communications, social media, and organization. Scout Paramotors USA,  Niviuk Paramotor Wings USA, and Team Fly Halo are all be back online – but may look slightly different from here on out.
We appreciate all the support and condolences the community has sent us through this difficult time regarding Jeff's passing. We want to take another opportunity to raise awareness about the fundraising effort that was set up to help Jeff's family through his loss. Any contributions are greatly appreciated, and the support so far has been through the roof.
Keith Butt, a close friend to Jeff and the Toll family, is organizing a fundraising Bon Fire event on Nov 1st.  Music, food, celebration, and the $20 cover charge goes to the family of Jeff Toll.
Team Fly Halo carries on the spirit of Jeff's vision for the organization, and his estate will continue to benefit financially as a co-founder of Team Fly Halo from future business operations.