The long-anticipated release of the Kougar2 and Dobermann paramotor wings has finally come.
Niviuk has released technical details and features on it's new line of high-tech reflex paramotor wings, accommodating both casual cruisers as well as the highest level of competition slalom and freestyle pilots.
One theme that both wings share is the RAM technology found in top-tier competition paragliders. As the industry's first reflex wings to use RAM air intake technology, the Kougar 2 and Dobermann offer speed and efficiency that others cannot share without compromising safety and stability – it's science.  Not familiar with RAM?  Read more  about this new technology on Niviuk's site.
Both Kougar2 and Dobermann will be available in June. Updates and information will be posted at Niviuk Paramotor Wings' Facebook page – https://www.facebook.com/Niviukmoto   Follow the links below for the Niviuk Doberman and Kougar2 tech specs / details.
Available in four sizes (20, 23, 25 and 28) and two colors (Teak and Lima).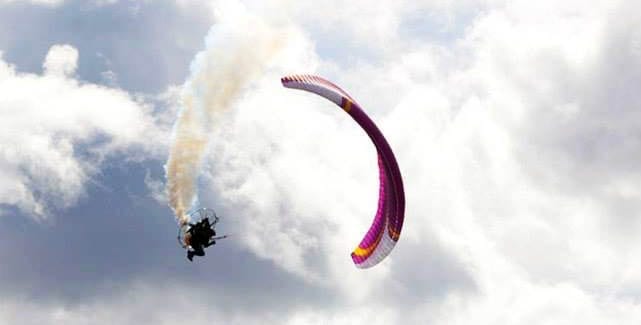 Available in four sizes (14,16,17 and 18) and two colors (Lavande and Kaipi)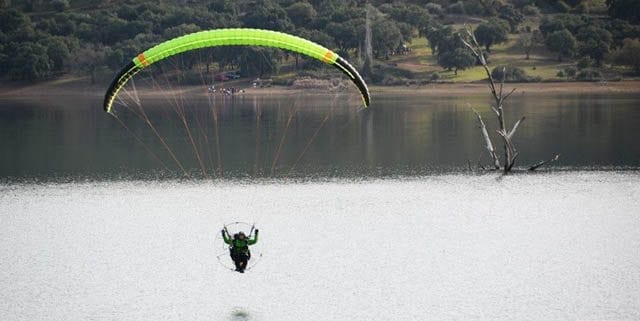 Note the weight ranges of these new gliders. These wings have a size for size load rating higher than any other reflex wing on the market.
To schedule a test flight, get in touch with us or via our Niviuk importer website – Niviuk Paramotor Wings USA