If you currently own a Thor 190 and you're anything like us, you've probably been wondering how the heck you adjust the belt tension!  We searched high and low and couldn't figure it out.  It's not the most user friendly system we've encountered.
After going back and forth with Polini, we were able to get a .PDF document showing a step by step solution for adjusting the belt tension on the Polini Thor 190.
(click image for .PDF download link)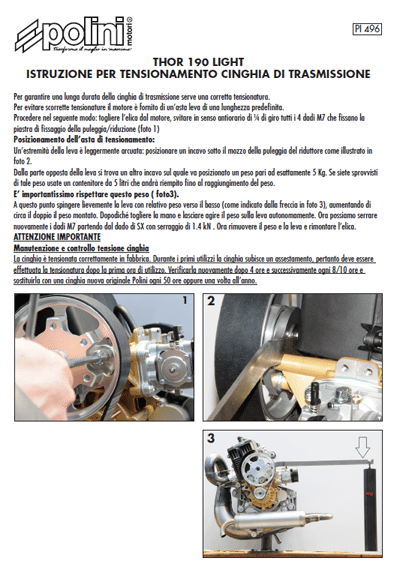 Stay tuned for more updates on the new Thor 190 powered SCOUT as we put her to the test.