Team Fly Halo had an awesome get together this past week with all of our team pilots.  Mind you, we are from Montana, Utah and Virginia so it's always a great time when we can all meet up and do what we love to do – FLY.
We started out our week long trip in Glamis Dunes, California.   Ryan Southwell, expert videographer came out to Glamis and did some insane video work with us (just check out the image above for a screen grab).   Ryan learned to fly earlier this year but you couldn't tell, he's a natural and looked great.   We've got some amazing footage from Glamis that is going into a high quality video being put together by Ryan.  Stand by for really awesome powered paragliding footage and editing, very different than the standard run of the mill youtube video!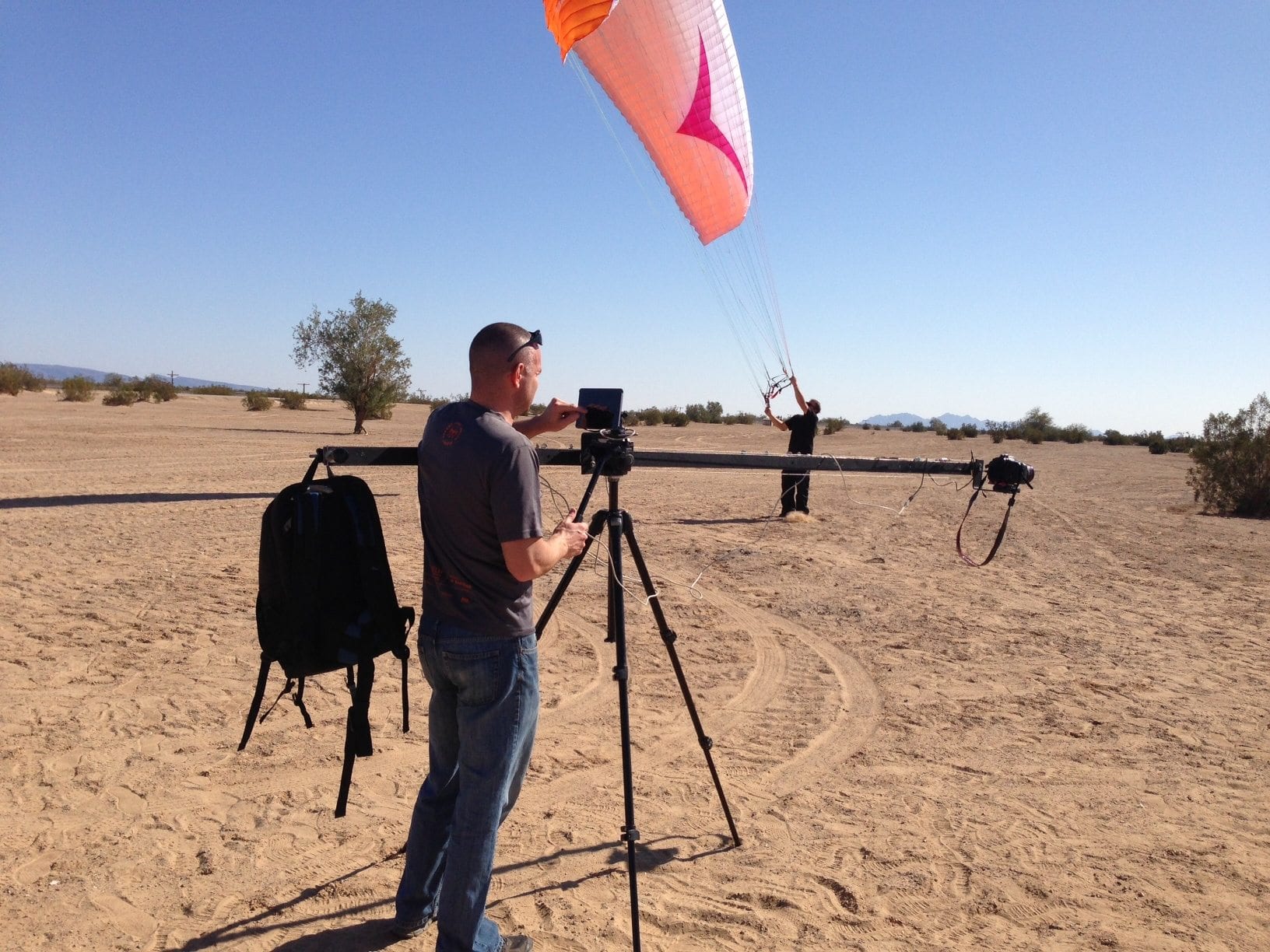 After spending 3 days in Glamis we headed north west to the Salton Sea fly in where we did more video work with Ryan and got to meet a lot of great people.   We had over 7 Parajet and Gin pilots flying and ended up doing a lot of cool formation work which you will probably see in the video.    Did I mention we have an awesome video coming?   We can't get over how good the footage is that Ryan captured, we're all so stoked!!
All 3 of us did a ton of flying on the new 24m Gin Mirage and came away very impressed.  It is a very stable, fast and efficient glider.  The best part about it though is it's handling!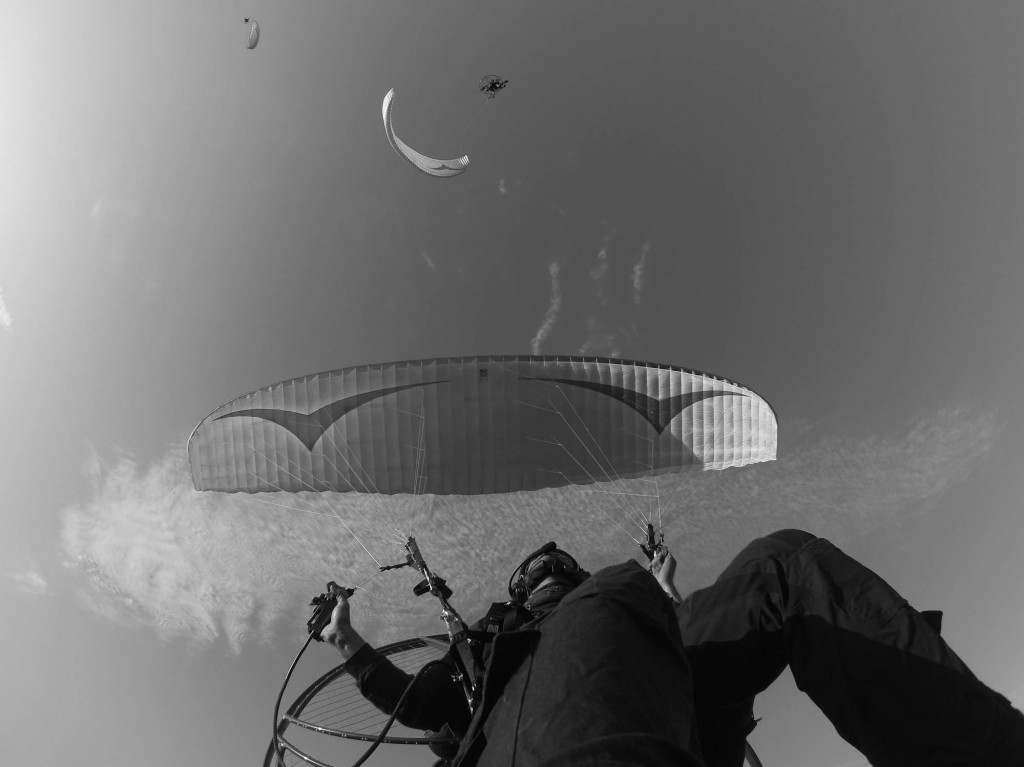 Thanks to Chris and Othar from Redbull for taking pictures of us in the "Gin Squad."   We all threw down and had a killer time!